Choosing a wedding theme
As a wedding planner I have seen many wedding themes come to life and it is difficult to choose a favourite. A wedding theme should reflect your personality and match your venue and season. If you are unsure about the right wedding theme, I suggest to think about your favourite colour, favourite flowers and consider your own interests, cultural backgrounds and lifestyle. Your own style, decor and profession can be of great help when choosing your theme. The most common themes are classic, vintage, modern, rustic or boho styled weddings. Celebrating your wedding in Ibiza allows all kind of themes from luxurious and glamorous, to relaxed, boho inspired or beautiful countryside and sea view venues.
Let´s have a look at the different options to make it easier to decide on your theme: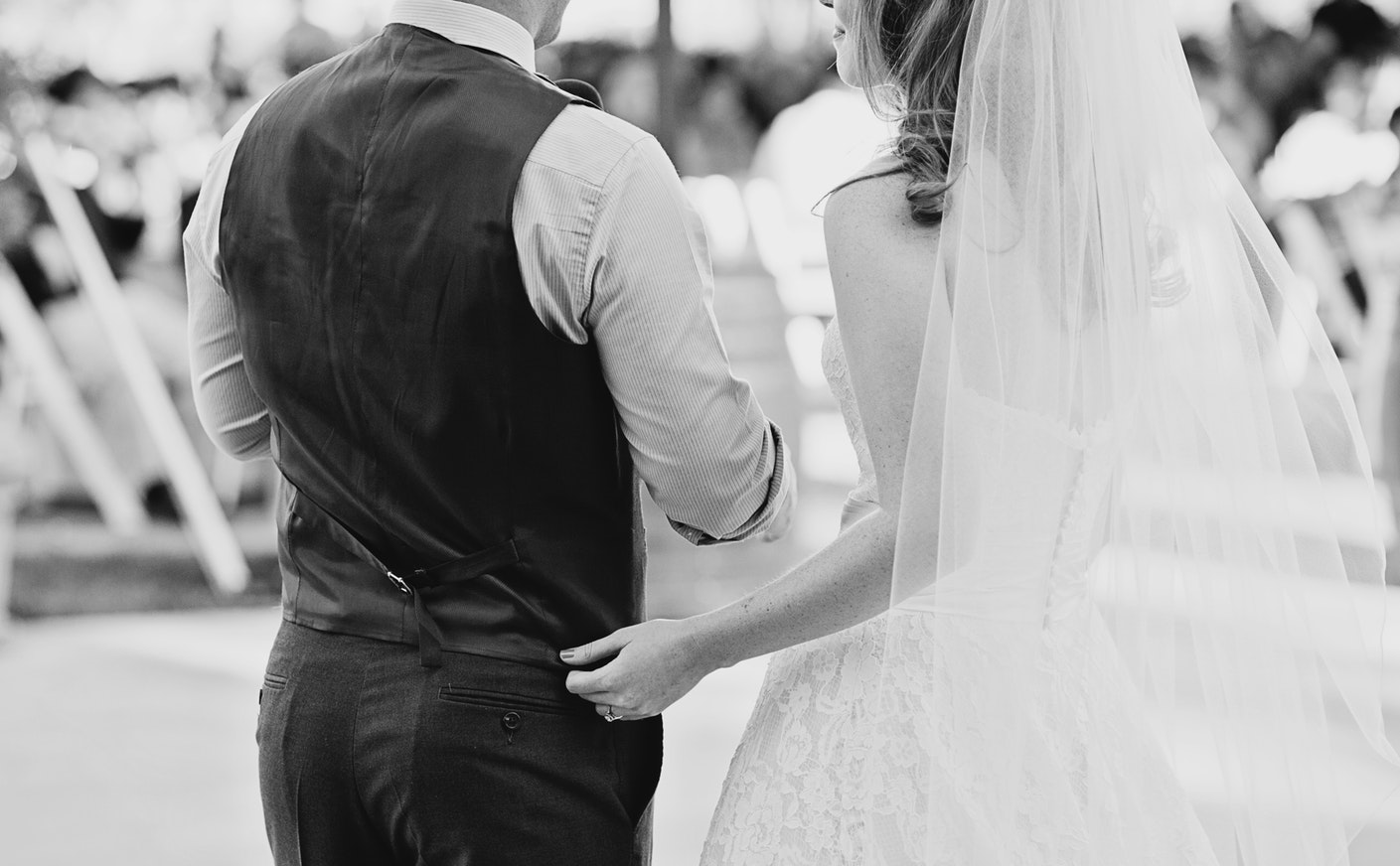 Classic
Classic wedding themes are mostly traditional and timeless. It is a refined style with room for romance combined with personal touches. Classic doesn't mean boring but it is a theme that stands the test of time. The colour pallet stays simple and soft with white or creamy hues setting the tone for the decoration. Timeless wedding flowers are roses, hydrangeas and peonies in a structured bridal bouquet and centrepieces. An elegant, white and classic wedding cake is a must-have instead of colourful cupcakes or candy buffets. A white classic car for the bride will be the icing on the cake.
Bohemian
I couldn't think of a better place than Ibiza for a true bohemian wedding. The beach and countryside wedding venues are made for mixing colours and geometric patterns and to experience the unconventional idea behind this theme.
A relaxed atmosphere is created with natural, wild, carefree elements. The flower arch and bridal bouquet are unstructured, loose and colourful with different kind of flowers. Choose materials like feathers, wood, jars and bottles. Mismatching crockery and nature will pull the whole look together.
Popular hairstyles for the boho bride are soft beach waves with a flower crown, fishtail plait on the side or headpieces with braids. The boho wedding dresses are totally in fashion, very romantic and the perfect choice for anyone who isn't a big fan of the traditional wedding dress. The naked cake options decorated with fresh herbs or berries or semi naked drip cake are the perfect boho dessert option. Arrive with a VW Camper Van or a Citroen Mehari to complete your bohemian inspired wedding entrance.
Modern Minimalist Wedding
Modern Minimalist
Perfect for sophisticated couples who think less is more, with a clean and sleek sense of style. Rooftop, modern villas, wide spaces are the perfect venues and there are plenty of them on this beautiful island. The beauty here lies in simplicity making your guests pay more attention on the ceremony, couple and venue. The decoration and flowers are mainly white and might involve greenery and throwing in a soft colour will light the way. Geometry, modern calligraphy and different shapes are what makes this theme very modern and can be easily implemented in your decoration and wedding cake. The latest wedding fashion shows are on your side by showing modern, clean and contemporary dresses and suites.
Rustic/Countryside Wedding
Rustic/Countryside
This theme is for couples who look for a casual and eco-friendly countryside atmosphere. Crafty elements, colourful and wild flowers will underline the rustic look. Ibiza offers many suitable venues such as Agroturismos, Fincas and countryside villas and this theme can be easily adapted to different settings. It is a popular trend among the non-traditional couples and Pinterest lovers who like to embrace their creativity. Keep it natural by adding beautiful wooden signs, rustic chairs, jars, expressive colours and hessian table runners. A semi-naked wedding cake will be the perfect choice for your rustic wedding style and can be dressed up with fruit, flowers or Macarons. The entrance of the bride with a VW Camper Van will be another highlight for your photo gallery.
Beach
Let´s face it – most couples decide to get married on Ibiza to experience a gorgeous beach or sea view wedding. There are tons of decoration elements and nautical details for every beach lover. I suggest using colours that blend with the beautiful backdrop of the ocean for example different shades of blue, fresh mint or simply white. However, there are no rules and you could choose bold coloured and exotic flower options to create a contrast and to add a sense of fun and personality. A great way to decorate your cake is with coral cake toppers or shell decorations to enhance the casual beach vibe. Fish, seafood, Paella or BBQ are the most common Ibiza beach menu choices.
Vintage
Are you a fan of vintage clothing, music, cars and decoration? Then go for a romantic and eclectic vintage theme. It allows you to be glamorous and to mix and match some of your grandmother's jewellery. Crystals, pearls and lace are a must have for the delicate blend of antique elegance and modern sophistication, each element flows together to create a look that blends the old and the new. A jazz band, champagne and silver are often associated with the vintage theme. However, the word vintage is very broad and can be easily combined with personal touches and darker colours such as red or purple. A vintage car is a necessity and there are beautiful Mercedes or Rolls Royce options on Ibiza.
Tropical
This theme was a big trend last year and will still be going strong in 2018. Suitable for fun, colourful couples who like exotic flowers and palm leaves. Especially suitable for villa weddings on a sunny summer day. Decorate the pool with funny inflatables and mix and match different colours such as yellow, pink and green to set the scene for your fun, tropical wedding album. The table decoration is creative and very fresh – tropical elements are pineapples, coconuts and flamingos. Cocktails, food stations or a BBQ are perfect for the casual, fun summer party atmosphere.
There are many other themes not listed above, such as floral romantic, seasonal or styled by decade. Every wedding is different -so let's get creative and design a unique wedding with your favourite theme.